Did you know hail damage causes 1 billion dollars in damage to homes each year? Hail damage can be subtle but leads to big problems over time.
Here's what to look for:
Roof hail damage is random with no regular pattern.
Visible damage to the shingle with hail divots that are black in color when fresh, and turn gray over time. The divots are soft to the touch like the bruise on an apple.
Look for any loss of granules. One way is to inspect your gutters after a storm, including where the water exits the downspout.
Check your shingles to see if they are shiny or the mat is shining through the shingle.
For wood shingles, look for any splits in shingles that are brown/orange in color, or have sharp corners or edges. Other issues include impact marks or dents along the splits.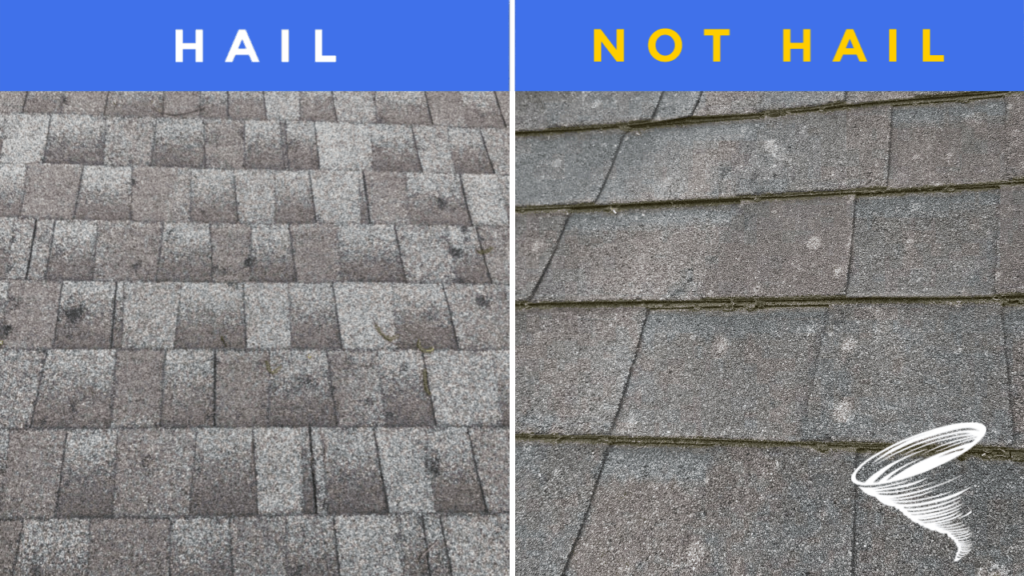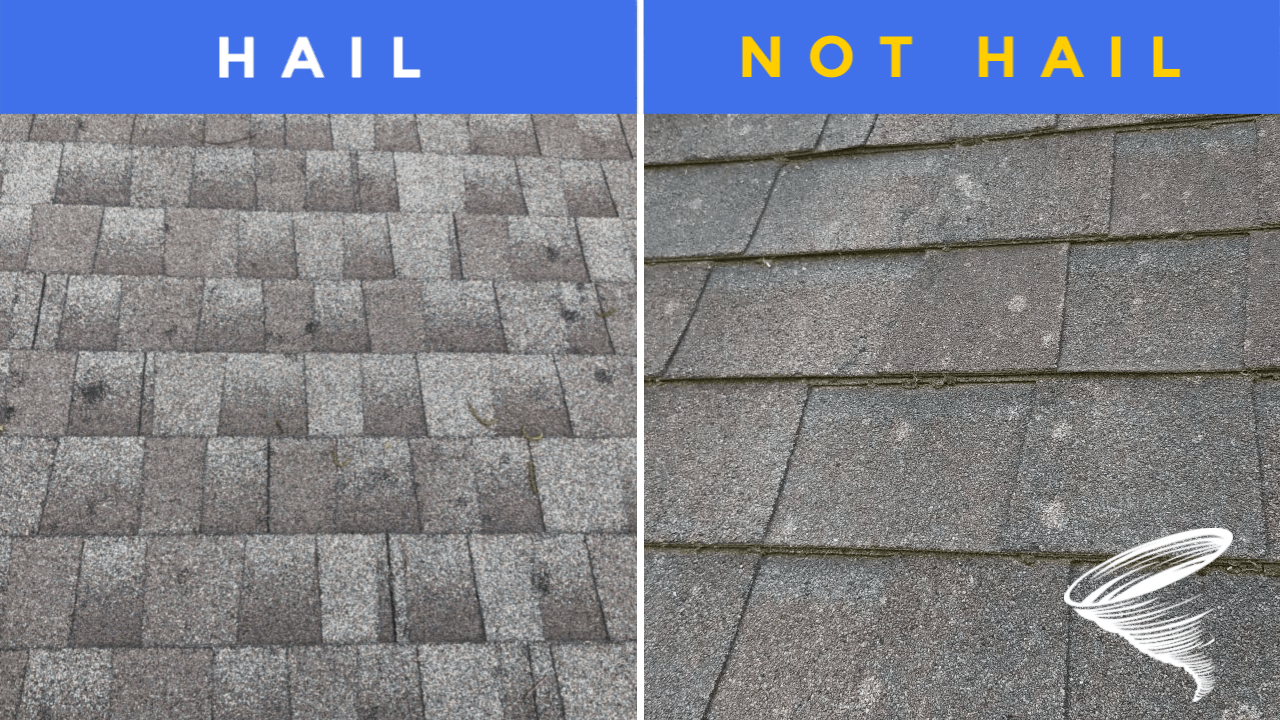 Other Types of Damage:
It is very important to keep the trees near your home trimmed and away from your roof. Tree damage causes by branches scratching the roof are usually not covered under an insurance claim.
Lichen, as shown in our photo, is a combination of algae and fungus and usually has a light, mint-green color. It can be acidic and has strands that can penetrate into the shingles. Trimming overhanging tree branches can reduce the shade that might be keeping the surface of the roof damp enough to support the growth of lichen. If re-roofing is necessary, several composition shingle manufacturers are producing algae resistant shingles that contain copper granules.
Both of these items are a maintenance issue that isn't usually covered by insurance companies. We hope this information is valuable to you and your family. Please call us at 918-366-3341 if we can be of assistance to you.
Dave Laizure
Owner, Whirlwind Roofing & Construction