Customer Kudos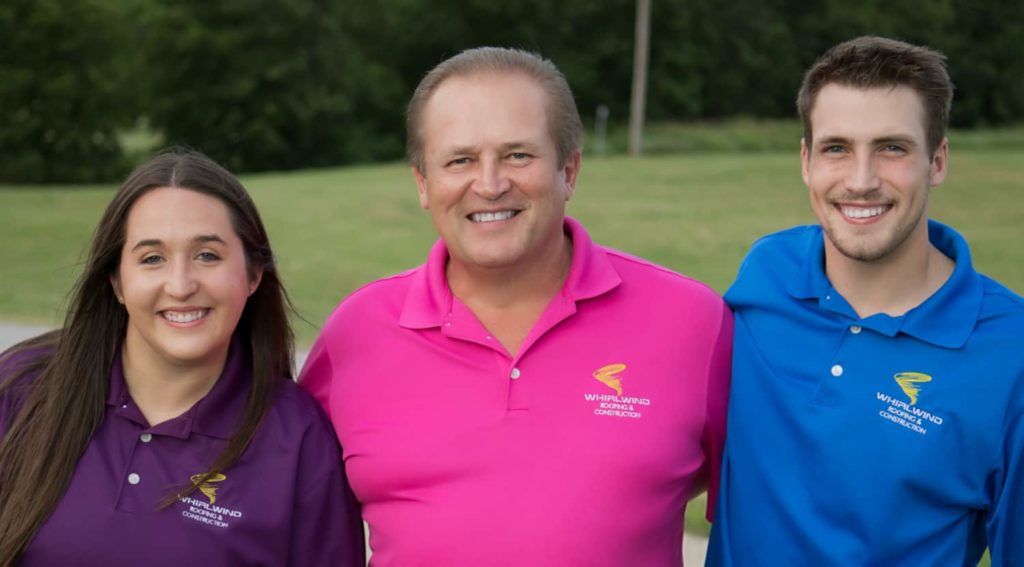 Thank you to our customers for their kind words and being so generous with their time. We appreciate the kudos!
Whirlwind Roofing came to my house and inspected my roof and the owners David and Brooke Laizure told me I really didn't need to replace my roof at this time, which was very good news to me. While inspecting the roof they saw rust on the attic fans vents so they had Adam repair them and then painted both vents at NO COST to me. When the time comes to replace my roof it will be Whirlwind that will get the job.
The folks at Whirlwind made the entire process from start to finish extremely easy. They were extremely professional and trustworthy. I highly recommend them and will use Whirlwind again for any of my home repair needs!
FANTASTIC Customer service! Dave, Brooke, and Adam bent over backwards to get my roof repaired. Dave himself was at my house after 6pm making sure material was there and that the crew was ready for work the next day. They are very knowledgeable and will make sure you are happy with the results of the job.
Whirlwind Roofing takes great care of their customers before, during, and after the job is completed!
The Laizures run one of the most honest operations I've had the pleasure of running across. Their willingness and knowledge to help from start to finish is truly outstanding. I was always told insurance work is daunting but it doesn't have to be if you have someone like Whirlwind Roofing. They provided the option to either be involved 100% in the process or to let them handle most of the heavy lifting. As a working person, it's nice not to have to stop my life for a project. The pressure free environment is a nice refresh too. Im so glad I stumbled across this family owned business! Any questions or concerns were immediately dealt with. Thanks Again!
Rick & Terri T., Broken Arrow
Dave and Brooke made the whole process very easy! We love the new roof! Thank you!
Love the quality of work and the whole Laizure family! Very honest and hardworking people.
Dave and Brooke are awesome! They spend time with you explaining everything and they work with your insurance company for you! I highly recommend them!!!
Friendly, honest and family business. Did a Great job on our roof and gutters. Cleans up as job is going on and after. Would definitely recommend them if you are in need of a new roof.
Whirlwind is a family owned company. They treated me like I was family. Our roof restoration was done beautifully and on time. I would not hesitate to recommend Whirlwind to my family and friends. So that should tell you they are a great company! Thanks Brooke and Dave for making the process so easy and stress free!
Dave and Brooke are the best! They go the extra mile to get the job done right the first time. Very knowledgeable, efficient and fair. You won't find a better company for your roofing and construction needs.
Whirlwind Roofing & Construction is AWESOME! Thank you!
Fast, friendly and efficient service!! You were great! Thanks for coming out on such short notice during the crazy rain we have had recently to fix my rental property roof!!!! A + and will definitely send you business in the future!!!
Experienced, honest, family-run business. Would recommend to anyone!
The service you get with Whirlwind is founded in morals and ethics not matched by any other company I have worked with! Great family company!
Trust is paramount when it comes to choosing a roofer and you can totally trust Dave Laizure and Whirlwind Roofing and Construction to do the job right the first time.